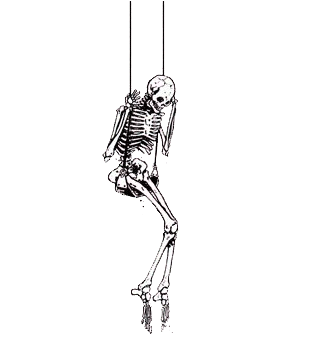 Yesli predstavit', chto moye nutro- eto gorod, nebol'shoy takoy, s tipovymi gryazno-rozovymi korobkami zhilykh domov i gosudarstvennykh uchrezhdeniy, to ya, khot' i ne mogu videt', tochno znayu,chto on opustel.
V nem uzhe let pyat' podryad tsarit mokroye mezhsezon'ye, dnem zastilayushcheye svod nebes vatoy, po zapakhu i tsvetu pokhozhey na svalyavshuyusya nabivku starogo matrasa, a noch'yu zaklyuchayushcheye vse v buro-oranzhevoye butylochnoye steklo, gde na samom donyshke bultykhayetsya deshevyy slaboalkogol'nyy napitok slyakoti. Posle shestogo chasa na ulitse zazhigayutsya kholodnyye fonari. Ne dlya zhiteley. Gorod pust. Eti fonari nuzhny tol'ko tem, kto etot gorod pokinul, kogda-to poseshchal, ili prosto znayet yego nazvaniye. Chtoby ikh odurachit', pokazat' rabotu, prodemonstrirovat', chto nichego ne vyshlo iz stroya.
Gorod uveren, chto nikto ne budet vdavat'sya v podrobnosti boleye glubokiye, chem gorodskaya illyuminatsiya. Gorod oshibayetsya. Grazhdane sosednikh naselennykh punktov dogadyvayutsya o polnom krakhe nekogda slavnoy sistemy. Prosto uvereny, chto nichem ne mogut pomoch'. Chto administratsiya uzhe razbirayetsya s etoy problemoy. A administratsiya razobralas' na mnogo melkikh fragmentov i razbezhalas' po kamennomu polu merii kak porvannyye busy.
Ustalyy smotritel' okhvatyvayet zemlyu vzglyadom svysoka, vidit gorodskiye ogni, i stavit galochku naprotiv moyego imeni. On tozhe chto- to znayet. Znayet, chto v lyuboy iz blizhayshikh dney okoshko pridetsya ostavit' pustym, otnyne i vpred'. Yemu ne o kom bespokoit'sya. Ulitsy pusty, doma ziyayut ne zasteklennymi okonnymi proyemami slepykh glaz, v evakuatsii net nuzhdy.
Ved' fonari v sovremennykh gorodakh zazhigayutsya avtomaticheski.